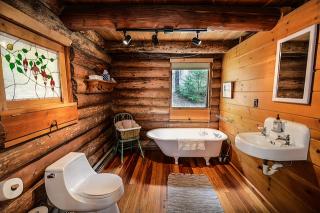 There is no better way to enhance the beauty and increase the functionality of your bathroom than ensuring a Denver bathroom remodeling work. However, it can be very tricky to find a suitable remodeling design for your bathroom. Sometimes, it is difficult to settle on the right material to use, the most appropriate style to showcase and the most suitable color to display. Along with the quality of the work done, the ROI of your remodeling project will also depend on the condition of the bathroom.
On average, most Denver bathroom remodeling projects are known to show great return on investment regardless of the property's location. They include window replacement, an addition of a wood deck, as well as sink and bathtub upgrades.
Bathroom Remodel in Denver
The bathroom is basically considered by many as a room containing a bathtub, a shower, a sink and a toilet. However, it goes beyond that as it is the center of convenience in the home and as a result, it often pays off when updates are made in this room. As long as you do not go overboard in remodeling your bathroom, you can expect to recoup 60%-120% of your investment in it.
When adapting a Denver bathroom remodeling work, try not to make it look fancier than other rooms in the house. Before starting any major bathroom remodeling project in Denver, always ensure to keep potential buyers in mind. Although many people will appreciate a bathroom that is fanciful and deluxe, however, it's important to note that not everyone would pay for it.
Prices can run the gamut especially when it comes to knowing how much to spend on a bathroom remodeling project. But by looking at color, you tend to save the biggest bang for your buck on the work. Fresh paint which is relatively cheap can go a long way in updating the look of your bathroom especially if it is in modern colors. You may also consider making your space look eco-friendly by using low-VOC paint.
You can retrieve a large portion of your investment (about 62% return) in your home by remodeling your master bathroom, but you have to do it right. You will surely turn off buyers if you only put in the minimal amount of work. Many prospective homebuyers are in search for a bathroom with great lighting, custom showers, and even two sinks.
For any bathroom remodel in Denver, it is recommended to pick neutral colors and furnishings since bathrooms are particularly prone to looking dated. Expanding the size of your bathroom should also be put into consideration. Rather than one full and one-half baths, many buyers prefer to look out for a home with two full baths.
One of the most strategic areas in the home where you can tell if money has been well spent or not is in the bathroom. As a place where quality time is spent in the home, the bathroom has proven to be one of the most expensive areas of the home in terms of construction. So, why not give it the befitting look that it deserves.
Denver Bathroom Remodeling
Dowd Restoration
303-522-8730
4891 E. Baytes Ave, Denver, CO 80222
View Larger Map