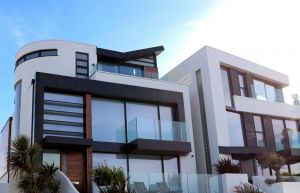 The home is a place to get comfort and rest of mind after a hectic day of work or school. Most homeowners are very conscious of the way the interior and exterior of their home is maintained. Interior and exterior home painting in Denver plays a very important role in making your home the best environment after a long day.
The interior painting of a home does not require a lot of maintenance when compared to exterior painting. With time, the exterior painting of a house gets affected by rain, heat, pollution, changing weather conditions, and cold. The exterior paint loses its color, fades away and looks dull because of the heat, and the paint slowly strips out and peel off due to the rain it is exposed to. However, the quality of paint used also matters a lot.
So it's important you choose the best company that has enough experience in home painting in Denver, they can also help in choosing the best quality paint you need for your home. Below are some reasons why you need to consider home painting in Denver.
It Increases the Value of Your Home
If you intend to sell your home sooner or later, you should consider painting your home, especially the exterior part of your home. This is a great way of increasing the value of your home. A lot of customers are looking for the best homes with wonderful style and design on its exterior.
Properly painting and designing the exterior and interior of your home increases your chances of selling it. Painting the exterior and interior of your home also makes it look new, and potential clients will be very excited to purchase a new home with beautifully designed and painted exterior.
It Improves Your Home's Overall Appearance
A lot of people paint the interior and exterior of their home because of its benefits. With the perfect painting colors, you can improve the overall appearance of your home. Ensure that you pick the best colors of paint that are suitable for your home. Based on your preferences, you can pick your favorite colors.
Companies that handle home painting in Denver have some useful tips and techniques they use in painting the interior and exterior of your home to improve its overall appearance. If you have a problem with picking the right colors, you can talk to your designers to help you choose the appropriate colors and design for your home.
It Protects the Building Materials of Your Home
This is another benefit that interior and exterior home painting in Denver has to offer. Painting the exterior of your home with a good paint is very helpful in protecting the building materials from various environmental effects like wind, sun, rain, pollution or extreme climate. There are paints that actually contain some protective properties that effectively protects the materials of a building. Making use of such paints is recommended for people who own wooden houses. Wood is a very sensitive building material, and it can easily be affected by environmental factors. Extreme conditions can damage the quality of wood. This means you have to paint the exterior of your home regularly.
Home Painting Denver
Dowd Restoration
303-522-8730
4891 E. Baytes Ave, Denver, CO 80222
View Larger Map