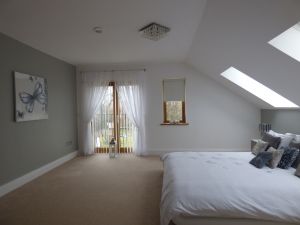 Denver Interior Painters" />Regardless of what you may think, all Denver interior painters are not created equally and in order to receive the best possible work, you are going to need to know exactly what to look for. Let's take a moment to talk about Denver interior painters and the traits that you need to be searching for when you are in the hiring process.
By reading on to learn more about the following characteristics that you are going to need to prioritize when you are on the hunt for Denver interior painters, you can avoid the all too common pitfalls that take place.
1) Proper Insurance
There are actually two forms of insurance that all interior painters need to have available and when you are in the hiring process, you should be asking for proof of each. It starts with comprehensive business liability insurance, which ensures that your property remains protected at all times. Worker's compensation insurance is also crucial, as this keeps home and business owners from having to pay the medical bills of any painters who are injured on their property during the job.
2) Trustworthiness
At the end of the day, you are allowing strangers to enter your property and in many instances, these strangers are going to be working in situations where you are not going to be able to keep an eye on them. You need the peace of mind that comes with knowing that you have hired the right staff to handle the job. Be sure to hire interior painters who have already undergone a background check.
3) Employees or Subcontractors?
Employees are preferable, since they are paid by the hour and hired by the painting service on a more permanent basis. Meanwhile, subcontractors should be avoided in most instances. They are paid a flat fee for their services and they are far more likely to cut corners during the job because they are not being paid for the amount of time that they've dedicated to the task at hand.
4) Quality Materials
Don't make the mistake of trying to seek out the painters who can offer the lowest possible price. Not only are you going to get exactly what you paid for, but you will also lose out when it comes to having access to top notch materials. The quality of the materials that are used by the Denver interior painters will determine the long term viability of the project and its overall aesthetic appeal.
5) Well Trained Employees
This is another factor that needs to be considered when you are deciding between a service that uses employees, versus a company that relies on subcontractors. If you hire a company that does not hire employees and utilizes subcontractors to get the job done, they will not have the same level of training as a permanent employee. However, that does not mean that every painting service with a staff of permanent employees has taken the time to train them. Ask the company if they have the budget to provide proper training to all employees.
Dowd Restoration
303-522-8730
4891 E. Baytes Ave, Denver, CO 80222
View Larger Map