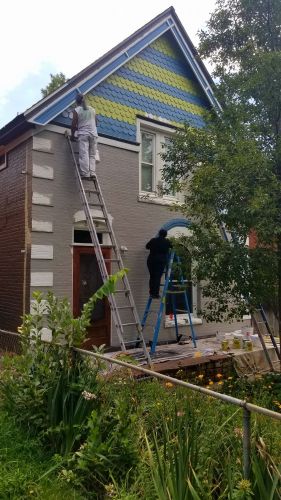 When we are in the process of hiring a contractor for historic restoration in Denver, there are certain aspects that we need to be taking a closer look at. The best contractors for historic restoration in Denver will share a few specific traits and the more we know about these characteristics, the better.
The time has come for us to have a closer look at these traits. Be sure to take a moment to read on and learn more about this process. Knowing what to look for in a historic restoration contractor from Denver is what will allow us to get the absolute most out of the experience.
Years of Experience
We should never be hiring a contractor that does not have the proper experience and a historic restoration project is certainly no different. That's why we need to be asking the right questions about their experience level. Not only should the company be experienced, they should also have a specific level of experience that pertains to our exact project.
If the company cannot provide any sort of proof that corroborates their past experience, this is a sign that we need to be heading elsewhere. In most instances, a top notch company is going to have a series of references that can easily be provided. If they cannot offer their clients the ability to take a closer look at past projects, this is a very bad sign.
Forthcoming
A project of this nature might seem as if it will be a never ending proposition. As a result, we need a contractor who is willing to let us take a peek behind the curtain with them. What materials are going to be used and how much are they going to cost? Will we have any say over the materials that are going to be used?
What about the project's duration? Can we plan to have the project completed by a certain date? These are all questions that must be asked of the historic restoration contractor that we are meeting with. When the contractor is forthcoming, we are able to ask any question that comes to mind within reason and receive a detailed answer. Don't ever settle for a contractor that is not willing to offer answers in a timely fashion.
Easy To Reach
Questions, thoughts and concerns are bound to come up during the project. These types of concerns also have a way of coming up at times when we least expect them to. Having access to a historic restoration contractor in Denver that is easy to reach will help us immensely. The contractor should be willing to offer a cell phone number, e-mail address or office address where they be contacted at any time.
Otherwise, we could be left scrambling when unexpected problems take place. The last thing that any client should ever want is a contractor that does not make themselves easy to get into contact with. Reach-ability is not always something that we consider in these scenarios… but it should be!
Historic Restoration Denver
Dowd Restoration
303-522-8730
4891 E. Baytes Ave, Denver, CO 80222
View Larger Map