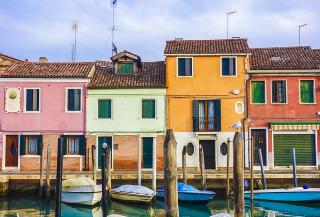 Remodeling Denver" /> Dowd Restoration strives for excellence in everything they do, from delivering stellar customer service to completing every project on time and within budget. Partnering with a contractor who uses the highest quality materials and products will ensure that the completed project is up to your standards. Feel free to take a look at the online testimonials highlighted on the Dowd Restoration website from real clients who are eager to share their experiences with Dowd.
Dowd Restoration's pros are highly sought after for their craftsmanship in restoration projects throughout the Denver community. As specialists in bringing back the historical features of your home, Dowd's restoration and remodeling in Denver is able to assist your historic home restoration project in a unique way. Some homeowners prefer to blend newer elements that were not originally found in a home as a means of enhancing everyday living or adding value to the home. Dowd Restoration can help with these projects as well, delivering results homeowners are consistently well-pleased with.
Finding the right remodeling team in Denver can offer challenges. Your search for a remodeling contractor should take time and include local research that includes word of mouth, referrals and online directories. If your search efforts have led you to the DowdRestoration.com website, we invite you to see why they are considered by locals to be a reliable, affordable provider of quality remodeling services. Whether you're looking to transform an attic into additional living space, or are interested in removing walls to open up your living arrangement, Dowd Restoration's craftsmen are able to provide innovative solutions to complex design problems other contractors may shy away from tackling.
Dowd Restoration is known throughout the Denver community for superior workmanship in residential, commercial, retail and hospitality industries. If your project requires the expertise, knowledge and skilled resources of a contractor that can deliver exceptional results, feel free to contact Dowd Restoration by calling 303-522-8730. Hiring Dowd Restoration for your remodeling project in Denver brings peace of mind to your project. As the single point of contact from start to finish, Dowd can ensure your project is completed on time as they manage each stage of the project, from pre-design to completion.
Contact the team from Dowd Restoration for remodeling in Denver that includes: Complete Custom Remodels, Tear Outs, Build Outs, Innovative Designs, Fine Craftsmanship, Attention to Detail, Commercial Remodeling, Home Remodeling, Historic Commercial Remodeling, Historic Restoration, Lofts, Condos, and more. For the highest success for your custom remodeling project, consider Dowd for the job. Call a knowledgeable expert from Dowd Restoration at 303-522-8730.
Dowd Restoration is also proficient in interior and exterior painting, with numerous references within the Denver area. Call with confidence that your project will be handled by a team of professionals from start to finish. Feel free to enjoy the free resources in the Dowd Restoration blog library, available just for stopping by online.
Dowd Restoration
303-522-8730
4891 E. Baytes Ave, Denver, CO 80222
View Larger Map