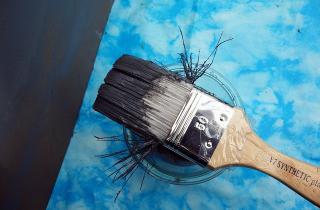 Denver Painters" />Tip #1: You can avoid making some of the most common mistakes most other homeowners make when looking at the prospect of having their homes painted, simply by following the advice of consumer experts. By far, the biggest factor in selecting Denver painters is in first determining what your objectives are. In short, what exactly is the task at hand and what are your goals in hiring a painter? Once you've narrowed down the field a bit, you'll be better able to answer questions your contractor will have for you when you call them. Save time in the long run by taking stock of the services you need.
Tip #2: If you live in the Denver area, you can benefit by word of mouth- something that's not possible for homeowners living in smaller towns. Chances are, you have friends or family members who've hired local painters in recent years; make their experiences part of your research by asking whether their painters were able to deliver on their promises. Personal references trump just about any other type of review, so spend a portion of your research time looking into local testimonials.
Tip #3: Take your search online, but be wary. Consumer reports states that most of the 1 and 5-star reviews you'll come across on the Web are biased in nature. Turn your attention to the 3 and 4-star reviews that are lengthy in text and offer details about why they are in favor of, or disapproving of the product or service they received. You can learn a lot about Denver painters just by reading what their clients have to say about their own personal experience. If your search for a dedicated painting contractor has led you to Down Restoration, we invite you to visit Yelp, Angie's List, and other local directories to see their long and growing list of satisfied clients.
Tip #4: Once you find a local contractor you're comfortable working with, get their estimate in writing, and be sure the services you're paying for are itemized in the estimate. Nothing sours a painting project (even a good one) more than a big surprise bill at the end of the job. You can eliminate the possibility of a  problem down the line by simply asking your Denver painters to provide you with a clearly-written projection of your costs, less unforeseen circumstances.
Dowd Restoration is in the business of delivering exceptional results when painting homes throughout the greater Denver area. If you're thinking about doing it yourself, there are numerous reasons why you should live your home in the capable hands of professional painters. Call an expert from Down Restoration at 303-522-8730 to discuss your goals and expectations. For professional results, inside and out, no other contractor can meet your high standards in the same way. Feel free to take a look around the website and discover what makes Dowd Restorations different from the competition.
Dowd Restoration
303-522-8730
4891 E. Baytes Ave, Denver, CO 80222
View Larger Map