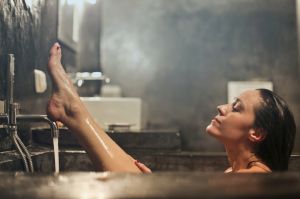 When a homeowner has decided to take on a bathroom remodeling project in the Denver area, they are sure to have a wide range of questions on the matter. That's why it is important to find out as much possible about the intricacies of bathroom remodeling from an experienced Denver contractor.
The time has come for us to have a much closer look at the most important questions that need to be asked of a bathroom remodeling provider in the Denver region. Be sure to read and find out more about the following steps that must be taken during the decision making process.
1) What's The Budget?
This is a question that we need to be asking ourselves before we begin to meet with various remodeling providers. Knowing how much we expect to be able to spend on the project is very important. This information keeps us from potentially wasting a sizable amount of time and money on services that are not particularly helpful. Without this knowledge, it is almost impossible to plan a project of this nature.
2) What's The Difference Between a Need and a Want?
When we remodel our bathrooms, it is often challenging to discern the difference between the things that we need and the things that we want. We might want a bathtub that can lift up off of the ground or walls that can perform a 360 degree turn but are these items really necessary? Speaking to a contractor will allow us to find out more about the difference between our needs and our wants.
3) Who Is Going To Be Utilizing The Bathroom?
Is this a bathroom that is going to be used by children on a regular basis or is this an adults only zone? Will we want to make sure that there is ample storage space for all of our most crucial toiletries or is this more of an auxiliary bathroom? We will need to know exactly who is going to be utilizing the bathroom and for how long before we embark on a successful bathroom remodeling project in the Denver region.
4) Can The Home Function Without The Bathroom For An Extended Period?
This is a question that often falls by the wayside. We do not always stop to consider the fact that the home may not be able to survive for an extended period of time without its bathroom. This causes a number of homeowners to make choices that are ultimately regrettable. If the home is not able to survive without its bathroom for an extended period of time, this means that the project should remain as uncomplicated as possible.
5) Is The Bathroom Being Constructed In An Energy Efficient Manner?
A bathroom remodeling project provides us with a great chance to make some much needed changes to the room from an energy efficiency standpoint. If the bathroom does not already have energy efficient fixtures installed, the contractor is typically more than happy to provide a wide range of various solutions. Best of all, our initial investment is offset by the amount of money that we are able to save each month.
Bathroom Remodeling Denver
Dowd Restoration
303-522-8730
4891 E. Baytes Ave, Denver, CO 80222
View Larger Map