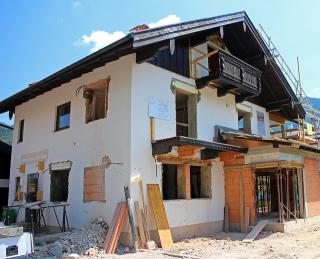 To be able to economize, you may be tempted to paint your house by yourself. This, nonetheless, may wind up being a lot more trouble than it is worth. You will find many different tasks that experienced Denver painting contractors are able to do much better, and more quickly than you are able to. Hiring out for such a huge job might actually help save you money, also. There are many explanations of why hiring a painting contractor is actually a great idea for refreshing your home's exterior by giving it a fresh, more contemporary look. For over the last fifteen years, Dowd Restoration is where more people turn when they need their painting projects done right, the first time.
At Dowd Restoration, we are considered the number one rated Denver painting contractors throughout the entire area of the state. Our color experts will assist you in choosing the perfect colors for your home that will create an entirely newer and fresher appearance. When you decide to allow us to paint your home, we never cut corners or try any short cuts that will eventually leave the completed project looking old and worn. We perform several types of prep work to ensure the complete lifetime of your house painting, keeping it looking attractive and appealing. Throughout the entire process, we will ensure that you are happy and completely satisfied, until its completion.
It might look fairly easy to purchase a roller and a brush and apply some of color on your home, but that's most assuredly not all there is to it. Painting, whether interior or exterior, requires technique to look great. A professional, expert house painting contractor is actually well schooled on the most effective methods and solutions to paint your house beautifully and quickly, while simultaneously protecting the surfaces you do not wish to be painted. Also, painting is our full time job, and your house is our priority. We will not be scrambling on the weekends to get it painted just like you would have to, we are there to paint and make it look great.
Let' be fair, for painting your own house, you certainly do not have all the proper products and equipment for the project simply lying around your storage area. You're going require high quality brushes, rollers, drop cloths, extension ladders, scaffolding and, for truly huge jobs, an air compressor spray gun. When you buy all you will need, you will realize that you might have spent much less money by simply hiring us so we can contend with the job, freeing up your time and saving you some cash.
If you would like some additional information regarding the best Denver painting contractors available, Dowd Restoration would like to invite you to visit our website. At dowdrestoration.com, you can check out some of our completed projects and see what you think. On our home page, you can leave your contact information, for a fast response. You can also all us at 303.522.8730, and speak with one of our friendly and knowledgeable team members.
Dowd Restoration
303-522-8730
4891 E. Baytes Ave, Denver, CO 80222
View Larger Map