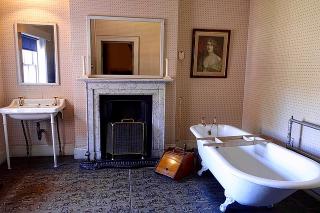 Bathroom Remodeling Denver" />If you have been noticing that your bathroom is becoming more dull and unattractive as the years have gone by, it's not a surprise. This room is probably used more than any other space within your home, including your kitchen. Unless you are a professional contractor, the specific details and workmanship that are required with the renovation of a bathroom should always be assessed and completed with the skills of an experienced, professional technician. Many people feel that they have the expertise and knowledge needed, and attempt to perform their own remodeling projects, only to find themselves worse off than when they started. Dowd Restoration offers quality and professional bathroom remodeling in Denver for your next project.
Dowd Restoration is known as the number one rated home and business restoration company that offers the most exclusive and original bathroom remodeling in Denver, and throughout the entire area. Our main objective to to bring the highest level of quality workmanship and professional know how to every job site that we visit, treating you as we would hope that our friends and families would be treated. Since 2004, we have strived to continually maintain the strongest work ethic, while keeping your complete satisfaction always in mind, earning your trust and your confidence in us.
Although the bathroom is one of the smallest rooms in the house, it can pose its own set of challenges and hurdles, according to most bathroom renovation contractors. The smaller it is, the more intimidating it can be to create the look and style that you are hoping to achieve. The reason for this is because within a few square feet of space, you will need to take care of a number of tasks, such as installing cabinets, wiring, plumbing and tiling, to name just a few. Dowd Restoration can set your mind at ease when you allow us to complete all of your bathroom renovations, transforming your entire space into something that you will be proud of.
The best place to start your search for a reliable bathroom remodeling contractor is among your friends and family members who have worked with these professionals. You can also look around for local listings on the internet and call a renovation expert who seems experienced and has numerous completed projects to show for it. You may also want to explore certain web sites such as HomeAdvisor, Angie's list and the BBB, and check out their reviews, ratings and comments that are listed about them.
For the most dedicated and well respected restoration company that offers the highest quality bathroom remodeling in Denver, Dowd Restoration would like to invite you to take a few minutes and visit us at dowdrestoration.com, to find out more about all of the beneficial services that we offer for your home and business. To schedule your free estimate, just leave your contact information, and a brief description of how we can assist you. You can also simply call us at 303.522.8730 and speak with one of our courteous and knowledgeable team members.
Dowd Restoration
303-522-8730
4891 E. Baytes Ave, Denver, CO 80222
View Larger Map