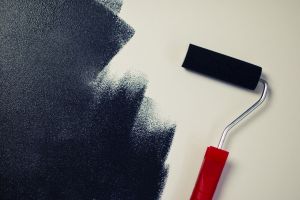 House Painting Denver" />House painting in Denver involves a lot of meaningful effort. In fact, it is a tedious and mystifying task especially because of the amount of work you need to do. You need to make informed decisions to avoid any regrets. Although it is tedious to choose the right color of paint and painter, you cannot ignore to do so.
Type of paint, its quality and the quality of paint work makes all the difference in your house painting. So, you must plan the entire process of painting your house to get the best results. Whether or not it is a new house, house painting requires informed decisions.
The color of your house gives shape to the house. In fact, it determines the tone and perception of your house. More so, the right color balances the architectural and design details of your house. So, it is necessary you plan every stage of your house painting with utmost care and caution. Here are a few tips to consider before painting your house.
Tips to consider in your house painting
1) Preparation
It is a must you prepare your house before you start your house painting in Denver. Clean the interior and exterior surface of your house before you start to paint. Remove accumulated dirt, dust, and mildew so you can get excellent painting results. Involve the services of professionals to smoothen and sand the interior and exterior surfaces. Thereafter, choose trustworthy and competent painters who can deliver the job. If you believe you can do-it-yourself, be sure you understand what you are about to do.
2) Reliability of the painter
That you have prepared your house for house painting in Denver is not enough. Neither is it enough to choose a trustworthy and competent painter. Get to know how reliability your chosen painter is. Ask questions about how long such painter has been in business and their quality of work. Factors like insurance and licenses of the painter are key determinants of its reliability. So, find out the type of insurance and licenses of your supposed painter. You do not need a quack painter to handle your painting job. So, be sure before you engage anyone to paint your house.
3) Cost involved
One of the most important factors to consider in your house painting in Denver is cost. It is necessary you find out how much money you need to embark on this project. Thereafter, draft a budget considering your choice of paint and painter. There are a lot of factors responsible for the cost of painting your house. You will spend more if you want to paint both the exterior and interior of your house. So, it is best you know what you want and go for it depending on your budget.
4) Choice of paint color
Many people fail to realize that paint color is important in-house painting in Denver. The color of your house plays important roles and determines the looks of your house. So, choose a color that blends with your furniture, accessories, and one that makes you feel good at home. More so, you can seek professional advice to avoid any regret in the future.
Dowd Restoration
303-522-8730
4891 E. Baytes Ave, Denver, CO 80222
View Larger Map