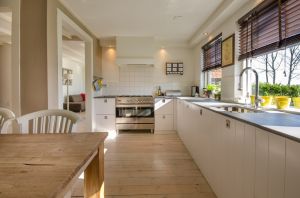 Kitchen Remodeling Denver" />The kitchen is the most multifunctional room in the home. It is commonly referred to as the hub of affairs. From a typical utilitarian room to a versatile unit, this space has tremendously evolved to functioning place for preparing food, entertaining guests, and sharing meals.
If you are planning to perform a solid kitchen remodeling in Denver, it is imperative to understand that your personal prerequisites are nothing without utmost functionality particularly if you are looking to obtain a reasonable kitchen remodel work.
Here are some ideas to help you plan your kitchen remodeling in Denver and come up with the perfect design for your space.
Determine your kitchen layout
There is no better time to plan and organize your kitchen just how you want it to be than now. Just so you know, you cannot begin a successful kitchen renovation without first determining its layout. At this point, you'll need to consider how your design will be beneficial to both you and your family. Also, you will need to focus on functionality and always optimize your space when planning your kitchen layout.
When it comes to kitchen remodeling in Denver, a galley layout always makes a perfect option, particularly for tight spaces. In a situation where there are limited horizontal spaces, search for innovative storage containers and double-duty pieces and stack your counters and shelves high up on the walls. Basically, you should try to think vertical.
But if you've got a wider space, then you should feel free to experiment with a U-shaped or L-shaped design. This will help to establish a big peninsula or center island. These shapes help to create adequate spaces for countertops and cabinets. Interestingly, you can create an instant eat-in space by adding a bar-height counter to the island. If you are yet to decide on what you want, you can get inspiration from reviewing magazines and other helpful resources. There lots of plenty kitchen remodeling photos and pictures available.
Consider the work triangle
The kitchen design world has been operating with a high efficient concept that has been in vogue for the past 7 decades. The work triangle is one essential kitchen remodel essential that can hardly be overlooked. If you are looking to save both time and energy in your kitchen, then you should consider applying this simple idea.
The work triangle seeks to connect the 3 main work areas in the kitchen which include the refrigerator, the stove, and the sink. As a rule of thumb, the distance between these areas must not be more than 9 feet and shouldn't be less than 4 feet. All three sides of the triangle should sum up to be between 13 feet and 26 feet.
Ultimately, you should carefully take the time to consider your layout and the position for large appliances. This is one important aspect to keep in mind when discovering kitchen ideas. When considering kitchen designs, you would definitely want to take this utilitarian design into account as it has proven to be very effective.
Dowd Restoration
303-522-8730
4891 E. Baytes Ave, Denver, CO 80222
View Larger Map