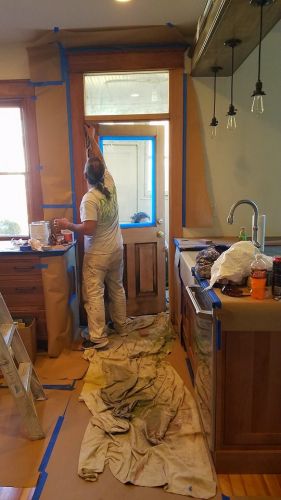 Kitchen Remodeling Denver" />From time to time, you will find that you need to make a couple of changes in your kitchen. Some people find that once they have moved into a new home, it needs to be updated. It especially applies when you have bought an old house. The tiles may have cracked. Space is limited and the design of the kitchen is sometimes frustrating. You may find that you want to liven up your kitchen.
Experts will help you guide you through the process
It is not recommended that you take the DIY approach. There may be certain jobs that you can do. You can paint the walls, install lighting or even a backsplash. However, there are more complicated tasks that should be left up to the professionals. This can include the design and the layout. You may have a certain theme in mind or a particular look. However, professionals will help you with the more practical aspects. This is essential. You need to be able to move around with ease without feeling cramped for room. You should be able to access everything while you are busy cooking.
Professionals will help you to find the best materials
When you turn to companies who specialize in kitchen remodeling in Denver, you will find that they know which materials and products are best suited for your particular kitchen. This is not only important for the general appeal, but you need to focus on the durability of surfaces and materials as well.
There are flooring materials, for example which won't be practical for a kitchen. When you settle on a certain type of theme, such as something more rustic, you may find that there is more work to do. For example, wood can wear down easily. Curtains will get dusty and certain tiles are more difficult to keep clean. A professional company will help you choose something that stands the test of time. It means that you don't have to go to the effort of shopping around yourself.
It can increase the value of your property
Any type of remodeling project can be a lot of hard work. It can be time consuming. You may not reach your deadline because you have to wait for products that have to be made up especially for you. Some products will be out of stock and this can cause delays. You may find that a big project can affect the budget. However, in the long run you will benefit from kitchen remodeling in Denver because you will increase the value of your home.
Future buyers will be drawn to a kitchen that has been remodeled. It means that there is less money that they have to spend on the home. A home that has been well maintained over the years, is always a winner amongst buyers. At the same time, you will take advantage of the environment. It can change the way you feel about your kitchen. The kitchen has become the heart of the home, where the family congregates and where guests are entertained, so it no surprise why more and more people turn to a project like this.
Dowd Restoration
303-522-8730
4891 E. Baytes Ave, Denver, CO 80222
View Larger Map