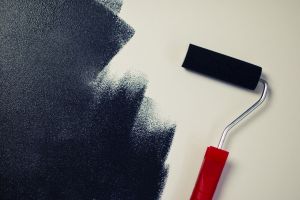 Denver Exterior Painters" />Do you need a paint job for the exterior of your home in Denver? Home owners hire Denver exterior painters for different reasons. The color may be fading, the paint peeling or it could just be time give your home a new look. However, you need to decide if you require the services of professionals or if you should do this project on your own. If you are used to a DIY approach on your home renovations, painting the exterior of your home might seem like another project through which you can save money. However, before you bring out those paint brushes, there are some the safety, stress factors and equipment you should consider. You can make your decision by answering the following questions:
What type of house is yours?
You need to consider your type of house and its features. Some homes are harder to paint than others. While a bungalow might seem relatively easy to paint, it is advisable to leave taller homes to a professional. Older homes are also best left to pros. Irregularly shaped homes of two stories or more with dormers and turrets tend to make for a more complicated and time-consuming project. For instance, a three-story Victorian building with multiple dormers will be a challenge, and a professional is needed.
Are there any intricate designs?
 Ladders will not get you into the many nooks and crannies of more complicated homes such as those of the Queen Anne style. You will need experience and the correct equipment to be able to paint these types of buildings. A home with delicate detailing requires someone who has the patience and enjoys delicate work. If you prefer broad strokes, it might be better to hire exterior painters. Also, make certain that all sides have flat ground as walkouts with slopes make it difficult to position ladders safely. Also, if obstacles like electric wires, trees, vines, decks, fences, and shrubs will be in the way, seek the advice of professional Denver exterior painters.
How much prep work does your house need?
Examine your house to see if there are potential problems that may require extensive prep work. If there are mildew, wood rot, or severe peeling, you might need extra days to solve these problems if you are familiar with them. Other issues are cracked window panes and crumbling glaze. If you cannot remedy the situations, the best option is to hire a pro as they will fix any difficult issues before getting started.
Do you have the needed equipment?
Tools, materials and cost of each project will vary. If you already own the equipment, your decision may be easier. However, make sure to compare the cost of rentals and purchase to estimates from Denver exterior painters who will bring all the equipment with them. Some tools needed are lifts and ladders. You will also need scaffolding, planks or lifts for a multi-story house. Other necessary materials include paint removals, primer, paint applicators, caulking and most importantly, quality paint.
Do you have the experience and skills?
If you have never painted before, the home exterior is not a good place to start. Knowledge of painting techniques is vital, and like any other job, there are methods and tricks that professional exterior painters have learnt along the way. Your paint needs also need to be determined. Experts suggest talking with experienced pros. Also, being able to handle the job physically is a consideration. Painting an entire house is physical work and requires a certain amount of fitness. Can you physically handle the job?
These are some questions you need to answer before you decide whether you need Denver exterior painters.
Dowd Restoration
303-522-8730
4891 E. Baytes Ave, Denver, CO 80222
View Larger Map