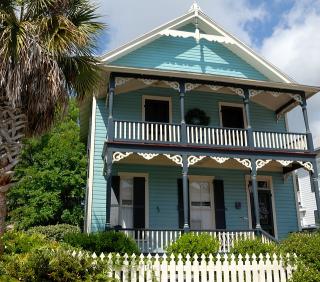 Nothing makes a greater statement about your home than the exterior appearance that it presents to your guests and to those just passing by. Having a fresh and bright look to your home gives a feeling of welcome and comfort. The perfect way to keep your home looking its best is with a professional paint job with the perfect color scheme to accentuate and compliment the surrounding areas of your home. Dowd Restoration will guarantee that you will be pleased and satisfied with our Denver painting services that we have proudly offered to our valued clients for over the last fourteen years.
Dowd Restoration is known as the number one rated professional restoration company that specializes in Denver painting services throughout the entire area of the state. Our color experts will assist you in choosing the perfect colors for your home that will create an entirely new and contemporary look. When you decide to allow us to paint your home, we never cut corners or try any short cuts that will eventually leave the completed project looking old and worn. We perform several types of prep work to ensure the complete lifetime of your house painting, keeping it looking attractive and appealing.
When we perform any type of project that you need for your home, we always use the highest quality of materials and equipment, ensuring that the completed job will last as long as possible, while staying alluring and pleasing to the eye. Dowd Restoration offers several different types of services for all of your house's restoration needs, such as deck refinishing, concrete sealing and staining, and several other projects that we will be happy to tell you about. Whatever job that you need us to perform for you, we strive to bring the finest workmanship and professional know how to every job site that we visit.
We also offer interior painting services that can be applied to a single room, or your entire house, if you so desire. When you trust us to paint your home, you need never worry about any type of messy cleanup, because we won't make a mess that needs to be cleaned. All of your furnishings, railings, carpeting, etc. will be completely covered and protected from any type of damage. We would be more that happy to assist you in choosing the best colors for each room that can change an ordinary look into a masterpiece.
When you decide that you need a well established and trustworthy company that offers the finest Denver painting available, Dowd Restoration would like to invite you to visit our web site at dowdrestoration.com, to learn more about all of the restoration services that we offer for your home and business. On our home page, you can leave your contact information and a brief description on which types of services you are interested in. When we receive your information, we will gladly get right back with you, or you can simply call us at 303.522.8730 and speak with one of our friendly and knowledgeable team members.
Denver Painting
Dowd Restoration
303-522-8730
4891 E. Baytes Ave, Denver, CO 80222
View Larger Map