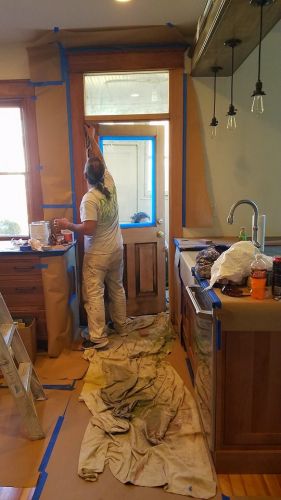 Housing issues and startling accidents in the home are some reasons for Denver remodeling. Most times, people remodel their homes due to the need for more space or fresh air in the home. Whatever the reasons for home remodeling are, it offers many benefits and rewards. Whether it is a simple or complex home remodeling, you are on the benefiting side. So, if you have not decided about remodeling your home, it is best you decide right away. The truth is; there is always that place you wish you can remodel in your home. Why not do it now!
Top benefits of remodeling your home
1) Increased value
One of the most intriguing benefits of Denver remodeling of your home is increased value. When you remodel your home, you add value to the property. Thus, this increases the value of such property in the market. One of the greatest investments anyone could make in life is buying a home and maintaining it. Whether you remodel your home to increase its size, design or layout, you end up increasing it value. A remodeled house has more value in the market if you intend to sell it off.
2) Safety and better space
Remodeling a house that is cramped and lacks space is the best decision you can make. In such a house, you do not have the freedom to do certain things. In fact, you and household live in constant fear of the unknown due to the likelihood of accidents. But a remodeled house will give you more space and improves safety at home. The truth is; during Denver remodeling you can create enough space to host guests during hang-outs.
3) Guarantees improved energy efficiency
Remodeling offers you the opportunity to improve the energy efficiency in your home. During Denver remodeling, you create space and add more windows. This will result in lesser use of the fan and air conditioning systems in your home. More so, the new windows and siding will bring about better heat insulation and energy redistribution. In the long run, you get to maintain the required most favorable temperature in your home. Thus, results in a better energy efficiency in your home.
4) Reassures of comfort
The Denver remodeling of your home brings about utmost comfort. In fact, the livability of your house increases because of remodeling. You have more space, increased value, and safety which impacts on the overall comfort of your home. Whether it is the bathroom or the kitchen or sitting room you remodel, comfort is reassured. It reassures of comfort because you have better space to do your work. If it is in the kitchen, you have freedom to move without fear of unforeseen events.
5) Opportunity for home maintenance
Nothing can last forever. This is true with the doors, windows, appliances, and the other materials in your home. During Denver remodeling you can replace these doors, siding and windows with new ones. This will help you improve your home, thus saves you from lots of problems in the future. So, remodeling offers you the privilege to replace bad equipment and materials in your home. It helps you replace old things with new ones that are durable and requires less or no maintenance.
Dowd Restoration
303-522-8730
4891 E. Baytes Ave, Denver, CO 80222
View Larger Map