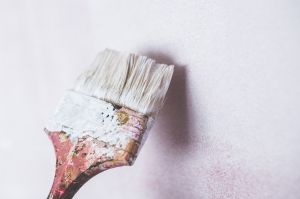 If you've been in your house for quite some time, you may be considering adding a couple of upgrades to it. Or perhaps you want to remodel the house because you want to sell it. Do you want move into a new apartment, and you want to do some remodeling in the apartment. Irrespective of the reason why you want to remodel your home, one thing you should ensure is getting back the value of the cash you will spend on the house. Therefore, it is wise you remodel your house the smart way.
Below are a few tips to help you maximize your home Denver remodeling:
Take Care of Structural Flaws First
If your home has mechanical or structural issues, make sure they are the first on your list of priorities. Whether you are planning to sell the house or you want to be around just for a few years, it is very important to handle these issues before they result in safety problems. An electrical issue or a leaky roof can result in too much larger and expensive issues along the line. In addition, if you plan the sell the house, you will have difficulty in doing so. The essentials should be taken care of before you begin other home improvement projects.
Focus on the Needs of Your Family During your Denver Remodeling
You should make your remodeling more practical. Figure out the things that bother you more about your home, and take care of those things. You should also consider items that can reduce your overall costs. Some other improvements such as upgrading your furnace, getting better windows, adding insulation, and painting both the interior and exterior of your home are also things you should consider. You should consider practical things that will increase the comfort of your home for you and your family.
Enhance the Curb Appeal of Your home
Look at the exterior of your home, and think of the possible improvements you can make to the exterior look of your home. Sometimes, you can achieve some of these things with just little effort or cost. Keeping the outside of your home tidy, adding some fresh coats of paint, or planting some flowers can help improve the exterior look of your home. While having a home that is tidy from the exterior can make you have great feelings and comfort in your home, enhancing your home's curb appeal is very important when you want to sell the house. First impressions matter a lot.
Do Not Convert your House into a Neighborhood Castle
You might be tempted to add a whole lot of upgrades to your house with the hope of making it more attractive. However, this is not a good idea and it might backfire if your house is in a modest environment. Having the nicest, biggest, and fanciest house in a neighborhood can make it a bit difficult to sell later for a price you feel is equivalent to your hard work, especially in the market of buyers. While you want your house to be more comfortable and attractive, going over the top when doing your Denver remodeling can limit your selling ability in a couple of years to come.
Denver Remodeling
Dowd Restoration
303-522-8730
4891 E. Baytes Ave, Denver, CO 80222
View Larger Map