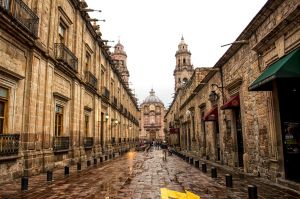 Historic homes have a charming and beautiful look, and they remind people of the good old days. But there is always a problem with them; they are old and need to be restored. This means they usually have a lot of hidden and unexpected issues. These unexpected issues require exorbitant maintenance and upgrade.
Historic home restoration is not a simple task. Not only do you have to be very careful when dealing with the building materials and old structures, but historic homes are full of surprises, and expenses can come up at any time.
But you have nothing to worry about. With a few professional tips, adequate planning, and Denver historic restoration contractors, you can restore a historic home without any complication. To help you get started, here are some of the pitfalls you need to avoid during a historic home restoration.
Don't Start the Project without Knowing the Real Deal
Before you sign any deal or make an offer, make sure you know what you are getting involved in. You might already be familiar with the procedures of getting a standard inspection, but the inspection of a historic home requires something more.
You need a team of highly qualified experts, an agent that is specialized in historic neighborhoods, a professional home inspector, and Denver historic restoration contractors with lots of experience. Then you need to walk through the home for proper inspection and identification of critical issues.
Some of the critical issues you will find include lousy plumbing and wiring, inefficient and drafty windows, and possibly faulty or bad sloping foundation. To know how much the maintenance will cost, it is recommended that you get estimates from three or four historic home restoration contractors. This will give you a better idea of the actual cost and the contractor to go with.
Make Sure There Is A Little Wiggle Room in Your Budget
Just like with any restoration of older homes, you should not be shocked to see some unexpected things when you open up floors and walls. There is a possibility that something is hidden behind them. So you have to be prepared for anything.
When you are carrying out a renovation project, it is best that there is a little allowance in your budget to enable you take care of some unforeseen hiccups. Some of these unforeseen hiccups may include water damage in the ceiling or a damaged lead pipe in the wall.
You should consider increasing your budget by 10% – 15% so you will be able to take care of these problems. You should also factor in some extra time in order to complete any unplanned work. It is very important that the restoration is done right the first time.
Do Not Try To Minimize Cost by Doing the Job All By Yourself
You might be good at fixing lights or painting walls, but you have to leave the major project for Denver historic restoration contractors. Electrical wiring, structural and foundation repairs, and plumbing reconfigurations are not tasks that you can do on your own. So you need Denver historic restoration contractors with years of experience to help you with the project.
Dowd Restoration
303-522-8730
4891 E. Baytes Ave, Denver, CO 80222
View Larger Map