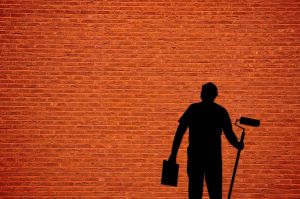 Are you in need of Denver exterior painting services or you may be in need of it soon? You probably want high-quality Denver exterior painting services at the lowest possible cost. Here are some useful tips for you. When it comes to Denver exterior painting services, higher charges do not always lead to high quality jobs. So, you should follow the tips below.
Start with a research
As much as you don't want to pay through your nose, you don't also want to sacrifice quality for low cost. So, you need to do a research for several experienced painting service providers. You could also ask friends and colleagues. You are okay with four contacts.
Compare charges and negotiate
You should take advantage of the competition among service providers by comparing their charges. You should also negotiate. Quotes are not cast on stone, so you should ask for a reduction. Even if you don't get the price you budgeted, you may get a considerable price reduction.
There are a couple of reasons you should negotiate. Instead of just hiring the contractor that offers the lowest charges, you could negotiate with your preferred contractor. Some contractors sometimes mark up their charges with the expectation that clients will try to beat it down. In that situation, you will be shortchanging yourself if you don't negotiate.
Consider experience and expertise
While it makes sense to base your choice of painting contractor on charges, it does not make much sense to consider charges alone. You may end up outsourcing the task twice if the first contractor does a shoddy job.
This is why you must consider experience and expertise. In fact, experience always comes with a high level of expertise. In other words, you are likely to get the highest quality job from the most experienced contractor. However, experience comes with high charges. The most experienced contractor is likely to offer the highest charges. Of course, there is nothing wrong with it. Experience and expertise are definitely not cheap. You can go ahead if you can afford the charges.
You may also want to assess the level of innovation and creativity of your prospective painting contractor. You can ask for an archive of their past works. Apart from the expertise, you may also want look out for variety of painting tasks. This is because 4 years' experience is different from 1 year experience repeated 3 times.
Hire only a fully insured contractor
Depending on the height of your property, a painter can trip and fall. Such accident has never occurred in the last 5 years does not mean it can't occur anytime. If an accident occurs and the victim is not insured, it becomes your responsibility to foot the bill. But if the contractor has insured his staff, the insurance provider will foot the bill.
Turnaround time is an important factor too
You should also consider the contractor with the best turnaround time. This is important because every project comes with a time frame. However, you should be aware that service providers sometimes promise a turnaround time that they can't beat just to clinch a contract. To prevent this kind of game, you may need to reach an agreement with your contractor on a fair penalty if he fails to meet the promised turnaround time.
Conclusively, if following these tips does not get you the very best exterior painting service, it will get you a high quality service at a reasonable cost.
Dowd Restoration
303-522-8730
4891 E. Baytes Ave, Denver, CO 80222
View Larger Map