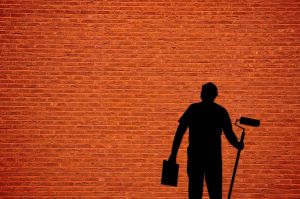 Exterior Painting Denver" />When a homeowner decides that they are going to take on an exterior painting project in the Denver region, there are a number of questions and concerns that are bound to arise. Exterior painting in Denver may seem like a deceptively simple task. That's why we are here to offer some helpful tips that are designed to allow us to avoid certain pitfalls.
Giving the exterior of our home the proper painting that it deserves is what will give the residence a much needed chance to stand out. In order to get the most out of our exterior painting project, it is time to read on and learn more about the following helpful pointers.
Invest In Quality Equipment
Some would be painters may decide that they wish to skimp on the costs of equipment. While this may seem like a smart decision in the current moment, it will cause major problems during the latter stages of the process. Investing the best equipment for the job is what will give us the greatest chances of doing high quality work. After all, a painter is only as good as the tools that they are being given to do the job.
Proper Planning
There are a number of planning aspects that have very little to do with the actual painting itself. To properly plan for a project of this magnitude, we must first choose the right paint. Once the paint has been chosen, it is time to match it to the surface. From there, we must select a certain sheen and make sure that we have chosen the right brush for the job. This leads us directly to our next tip, which is....
Ask Lots of Questions
We will often run into certain issues that we cannot address on our own and when these problems arise, it is time to ask a professional for further assistance. DIY types will often have a great deal of pride when it comes to asking questions. Taking the time to head to a local hardware store to talk to professionals about the concerns we are experiencing is one of the best ways to make sure that we are avoiding any number of silly mistakes.
Surface Preparation
Once all of the aforementioned steps have been taken care of, it is time to consider all of the nuances that are associated with surface preparation. Every home is different and the strategy that may have worked for a friend or neighbor may not work for us. The surface needs to be fully cleaned before we begin to paint and the primer must also be added. The only time that we can paint a surface without using primer is when it is already in pristine condition.
Clean Up Correctly
A job like this one can be quite taxing. All of the leftover paint must be stored away and the home itself will also need to be cleaned up. Paint should never be poured into any municipal spaces and if the painter has any questions about proper cleanup/disposal, they can be directed to an environmental protection agency.
Dowd Restoration
303-522-8730
4891 E. Baytes Ave, Denver, CO 80222
View Larger Map