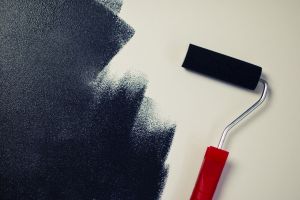 Interior Painting Denver" />If you are seeking a high quality interior painting service in the Denver area, there are a few considerations to be made before you can make a final decision. Interior painting is a difficult job and since most of us do not wish to handle it on our own, asking the right questions of the Denver companies that you are considering is a crucial aspect of the process.
By taking a moment to read on and learn more about the following questions that need to be asked, you can avoid all of the issues that tend to take place during an interior painting process in the Denver region. These questions will allow you to separate the best painters from those that you are going to want to stay away from.
1) Are You Insured?
This is the most important question that needs to be asked and there are two different types of insurance that the painting service needs to provide proof of. First of all, they should already have obtained comprehensive business liability insurance. This ensures that your property remains protected from any damages that are caused by the company. Secondly, worker's compensation insurance is another must have, as this protects workers from injuries that are sustained while working in your home.
2) Can I See Your Crew In Action?
If you would like to get a better idea for how the crew will handle the task at hand, there is nothing wrong with asking to see them in action on another job. This allows you to learn more about their style of painting and gives you a stronger indication about their level of trustworthiness. You will want to have the proper peace of mind when it comes time to let strangers into your home.
3) Do You Use Subcontractors?
A painting service will often utilize subcontractors and this decision lets them lower their costs. However, these contractors do not always provide high work quality and they may not have undergone a background check. A subcontractor is also paid a flat fee and this may cause them to cut a few corners to finish faster, since they are not being paid by the hour for the work that they provide.
4) What Materials Will You Be Using?
This is a question that is often neglected, but the quality of the materials that are going to be used for the project will go a long way towards determining its durability. If you hire a company that is willing to skimp on the cost of the materials, you may receive a lower price on the project. But you will also receive a less specialized project and the final results are typically less aesthetically appealing.
5) Who Is Going To Be Involved In My Project?
Don't make the mistake of automatically assuming that the provider of the estimate is the person who is going to be involved in your project. Take time out to ask specific questions about the personnel who will be involved in your project and know who will be performing the work before it is too late.
Dowd Restoration
303-522-8730
4891 E. Baytes Ave, Denver, CO 80222
View Larger Map