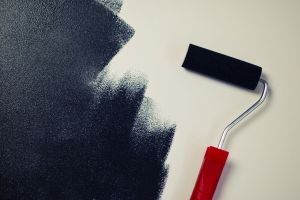 Denver House Painting" />Painting your home can gulp a whole lot of money if you don't know how to handle it. There are several factors to consider before painting your house. However, with the tips outlined right below, you should be able to paint both the exterior and interior of your home at the least possible cost.
Hire an expert
At first, it may sound like a dumb idea. You are trying to save cost so a do-it-yourself approach should be your best bet, isn't it? Well, your thought is not out of place. However, you need to consider several other factors. A highly experienced Denver house painting team will offer the most cost-effective painting solution by virtue of their experience.
Secondly, by virtue of his expertise, he will be able to use less quantity of paint. You will definitely use more paint if you handle it yourself. So, you will save some money on the purchase of paint. You also need to understand that his painting will last longer than yours. That means if you do the painting yourself, in a short while your house will be due for painting again.
Minimize the number of colors
It is cheaper to buy more of a particular color of paint than several colors. So, you don't have to buy a variety of colors just because you want to make your home a very beautiful. When it comes to choosing the colors of your home, creativity is what you need and not a wide variety of colors. In fact, you are likely to earn more discounts when you buy more of a particular color of paint.
Paint all at once
Instead of painting your home in bits, you should wait until you can afford to paint both interior and exterior and every part of your house. There is nothing wrong in saving towards it. Painting all at once will make you need a lot of paints and other materials. It will be easy for you to buy everything in bulk and enjoy wholesale prices.
Purchase high quality paints
Don't buy low quality paints because you are trying to save money. You will need much of it. When you buy quality paint, you will need less of it. In fact, it is a very good idea to seek the assistance of a paint specialist in the purchase of your paints
Choosing the right painter
There are so many Denver house painting teams available but the problem is that quality of their services varies. Only very few of them are capable of delivering great painting service. This is why you should be careful in your choice of a painter. You can only get a cost-effective service when you hire the right painter
However, you can still manage to get a very good painter with the tips below. Make sure you understand each of them and follow them to the letter.
Talk to more than 3 painters
It is not such a good idea to settle for the first painter you get to meet. Being the first, you will have nobody to compare his terms of service with. So, he will definitely sound so impressive. There may be several better deals, better terms of service and even lower charges out there.
It is better to talk to at least four Denver house painting teams before you make a choice. That way, you will be able to make well informed comparisons among them and eventually make a better choice.
Consider experience
In this kind of service, experience matters so much. So you need to start by assessing their years of experience. At this point, it is important to note that some inexperienced painters inflate their years of experience. They do it just to lure prospective clients. It is not advisable to rely on only word of mouth on this.
Dowd Restoration
303-522-8730
4891 E. Baytes Ave, Denver, CO 80222
View Larger Map